- Edition 6, Chapter 3.9 -
---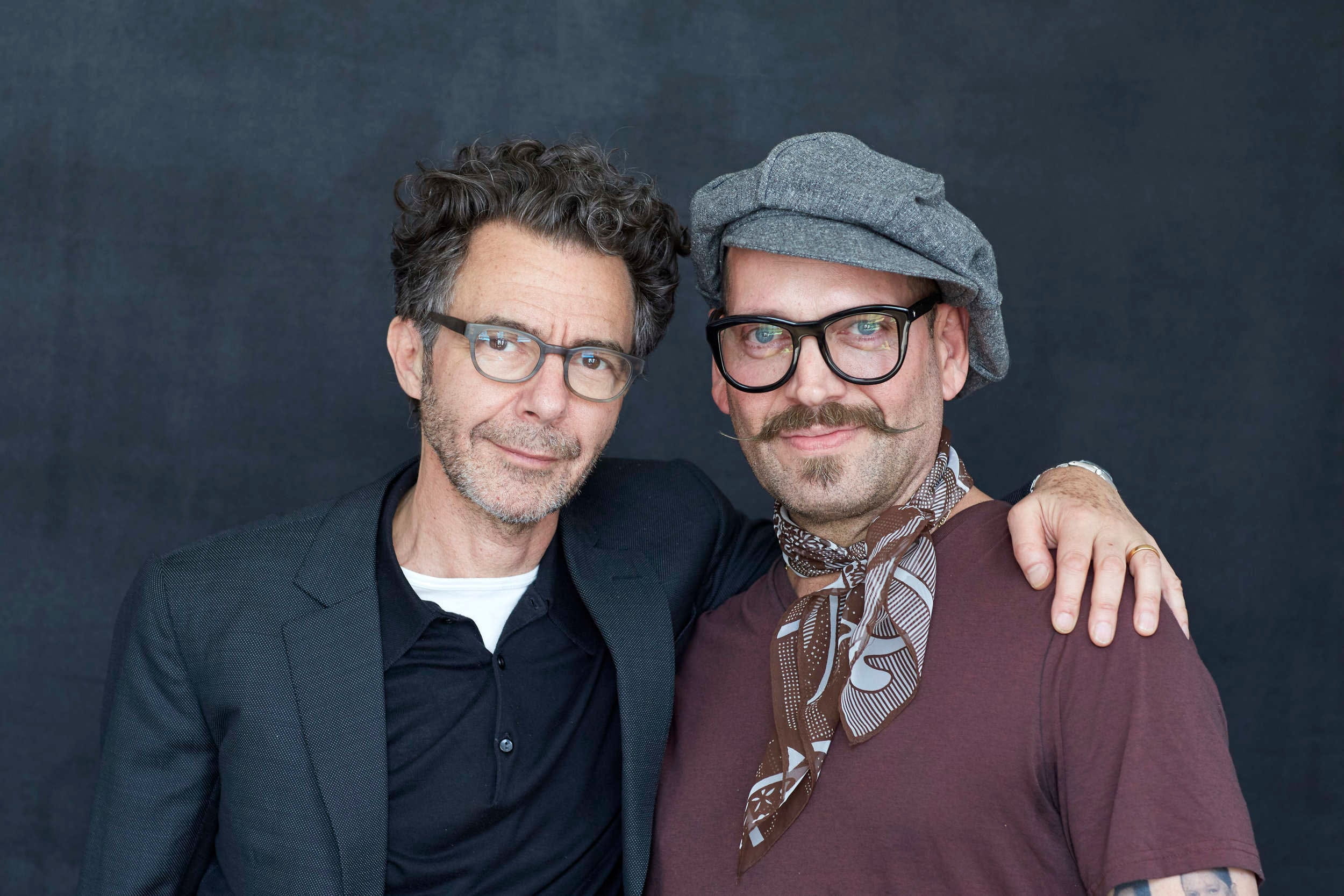 You have a history working with Michael over the years, from Bumble and bumble to Hairstory. Tell us how you became a hairstylist and how you first got involved with Michael.
I was going to school for landscape design after I finished high school. Everyone in my family is an engineer – my cousins, father, brothers – so I was raised with the mentality that you have to go to school and study something. I come from a time in the '70s where unisex salons opened, and I always really liked going to get my haircut. Hair always interested me; I liked doing my cousins' hair, and playing with their Barbies, but my parents would tell me, "Men don't do that."
After three years of college in New York in the '80s, my then-boyfriend owned a salon in New Jersey called "Fingers." Every time I would visit him, he'd say, "You have such a good time here, and you're so miserable in school; you should become a hairdresser." He offered to let me assist on Saturdays and give me a chair when I graduated. I spoke to my brother who told me that it's my life and to do what makes me happy. So I did.
Long story short, I went to beauty school and was working in his salon, and I started meeting people from Sassoon, and John Sahag, big salons in New York, who told me that because of the way I looked, I had to be in New York, not New Jersey. One of them introduced me to all of his friends at different salons and I was offered jobs assisting at all of them. Back then, being an assistant was tough because all of the hairdressers had such attitude; they didn't treat the assistants well. Next thing you know I met Robert Snow, who was doing hair and makeup with one of the best agencies in New York, Kramer & Kramer, and crediting Bumble and bumble. So we became boyfriends; as soon as he told me he was an editorial stylist working with Irving Penn, I told him "I love you!"
Robert referred me to Michael Gordon who hired me and I began assisting at Bumble and bumble for three months. Not long after, I did a hippie-themed photoshoot with Michael that we still talk about to this day; I styled the clothing as well as the hair. Michael was impressed so he started sending me out to Seventeen Magazine, and all kinds of photo shoots for publications until I really had a portfolio together to get an agent and break into the editorial world. At that time, Michael was testing products and developing the Bumble line. I was one of many hairdressers in the salon to try things and give feedback. He's been nothing but family to me, and I'm so grateful to him for everything.
Did you always think you would do editorial hairstyling?
I always liked styling hair, but I was petrified to cut hair. I was never the one to offer to trim someone's bangs because my hair was my life, and if someone screwed it up I would have hid under the bed until it grew back! I would style my mother's hair for parties by following step-by-step how-tos in magazines. Because my father's mind was made up that I needed to get a college degree, when I told him that I had gone to beauty school he said, "You're going to be a barber?! Three dollars a haircut?!" He couldn't even say the word hairdresser. I had to explain that it wasn't like that in NYC.
I remember waiting for clients to show up at Fingers and picking up a copy of Vogue where I saw an editorial styled by Oribe who worked at a store called Parachute. Seeing his credit made me think, "If I could do editorial hair, my father would see his last name in print and be really proud of me." And it worked. Once I started getting credited as an editorial stylist, he was super proud and so happy. I made it as a successful stylist in New York, traveled the world, met lots of interesting people. I consider myself very good – maybe not a genius – but very good at what I do. I'm still very happy doing hair.
Describe some favorite hair moments.
Traveling the world on a promotional tour with Pink was really amazing. We would do editorial shoots in each country and it was my job to make her look good. She was young, and there was no makeup artist on the trip, just me, and she had really short hair. She booked me in part because she liked me as a friend as well as a hairstylist, and we would go and hang every night, which was really fun and really exhausting, but I would do it all again. I met her through a friend who was a makeup artist working with her at the time, and she recommended me for a shoot with Pink and Seventeen Magazine. I glued extensions into her hair, and changed it quite a few times, and she was really impressed and invited me to do a music video of hers. The first one was You Make Me Sick, then Moulin Rouge, and we still have a relationship to this day. So those are some of my favorite memories, but I love meeting people, and traveling. I recently worked with Iris Apfel, which was incredible. What an amazing woman, and 93 years old!
There was a time, really early in my career, that I was booked for Italian Vogue, and I couldn't sleep all night thinking, "I really have to impress people; they're going to be forming an opinion about me when this comes out." And now I realize that I can do most things, and if someone doesn't like it, I change it, and I can usually save the day somehow. So now, the night before something big, I just think, "All I have to do is show up and do hair because that's what I'm good at."
What are your thoughts about Hairstory products?
I love New Wash, especially on really curly, dry hair. Also loved Undressed. I love the smell of it. Every time I use it on models, they love the smell and ask me about it. It's different than hairspray when they usually want to hold their breath and look away; they want to inhale Undressed! I'm still experimenting with Hair Balm and Dressed Up, but I think this line is going to be very successful.
---