Edition 1, Chapter 2 -
Monthly Muse: Clara Rae
---
Clara Rae Natkin is a makeup artist, model, and visual artist who is inspired by japanese culture and design, fashion, and unique shapes, colors, and details in nature. She has worn just about every "edgy" haircut she can think of, and has been pursuing more sophisticated yet still distinctive cuts and colors at Hairstory Studio, and here she reflects on the results. Her model portfolio can be viewed at www.clara-rae.com.
This was the very first time I came to Hairstory Studio. I had just moved to New York and was on the hunt for a hairstylist that understood me. The moment I had a conversation with Wes, I knew I was safe. Nobody has EVER understood my style like he does.
When I decided to let Roxie color my hair red, it was a big decision. I never wanted red hair, BUT… my aunt, whom I was very, very close to, passed away before I moved to New York. She was beautiful, strong, independent, and confident – and she was always known for her curly red hair.
---
This is very much my everyday look and me at my most comfortable. With this color, I started to love warm reds, golds, and coppers for my eye makeup, which I had never really liked on myself before. It also served as a nice backdrop for a bold lip.
Every time I come in and share my mood boards with Roxie for color, she takes it to another level and knows exactly what I'm trying to say. This was the first time I ever had gray hair and I was thrilled with the outcome!
---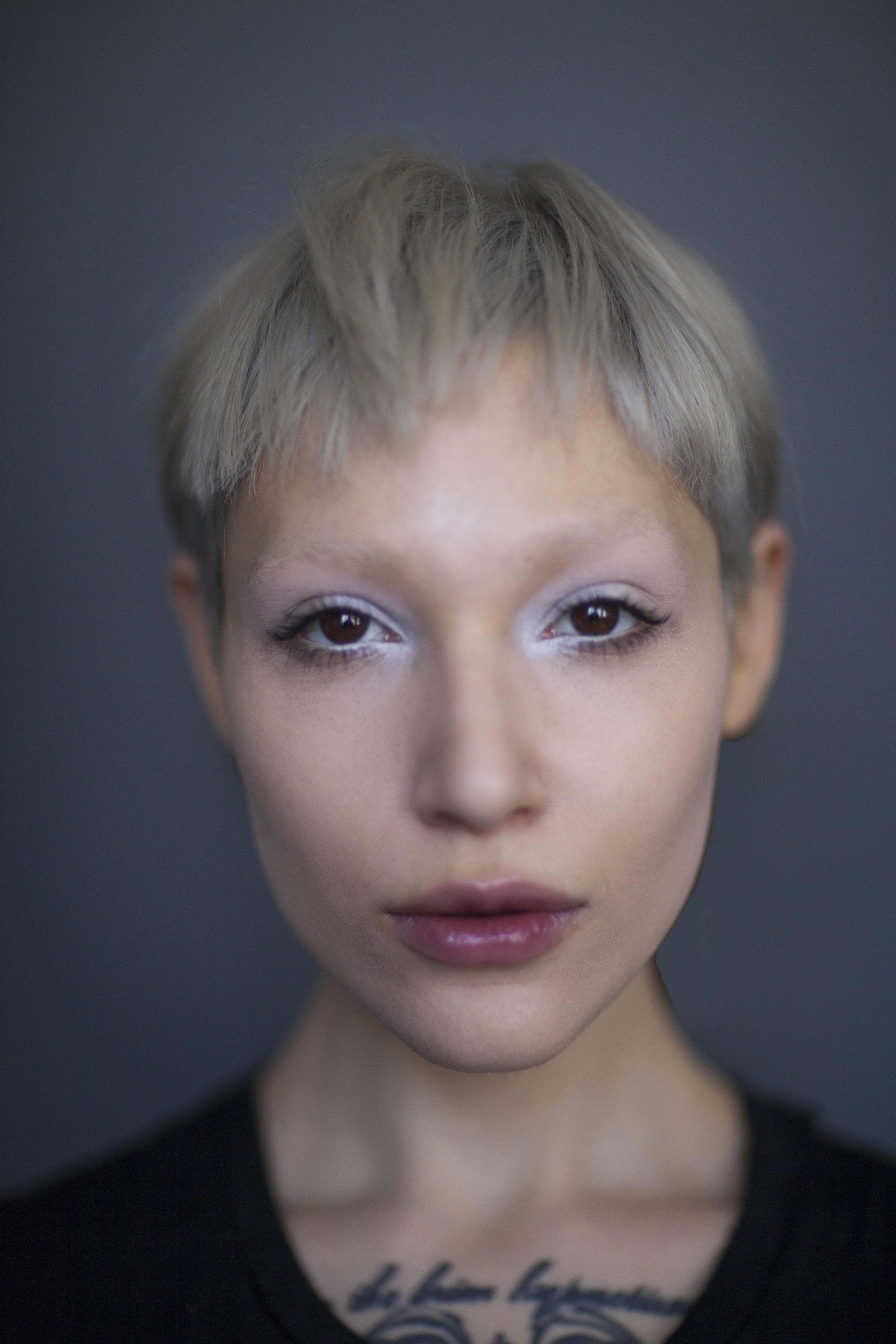 loved this color. When Wes pulled my hair back to look like it was short for the photo, I had to hold myself back from having him chop it all off since it's taken more than two years to grow it out from a shaved head. Again, this felt very me.
When I came in that day, I felt depressed and moody, and nothing felt comfortable. I knew I was on the brink of change, but I didn't yet know what that would look like. I was inspired by black and white photos, and expressive gray and black paintings for this color. I love every time Wes cuts my bangs; I feel free again.
---