Kristin came to Hairstory looking for cut and color that she could live in: "My hair always felt so unpredictable and unmanageable. I have 'combination' curl; some really kinky, some frizzy, some ringlet-y, so it has been a really long journey to figure it out. I really wanted straight hair for so long, but I'm finally embracing it. I fought this beast; I'd be late for school, throw fits getting ready; my poor mother had to deal with me every morning.
I feel I have my natural hair back, finally; it was dark brown before and a bit longer, but the ends were terrible; I couldn't even wear it down because it looked so ridiculous. I've bleached my hair a lot, but this time it still has its curl; it usually takes a while to come back. So now it's a style and cut that I don't have to do anything to, really. I've finally hit a spot where I can make my hair predictable, which is powerful. The way Julia colored it is really awesome, because the regrowth looks really good; I like having the dark roots.
3 or 4 years ago, the woman who does my family's hairstyling was fascinated to work with us to find the right products, and she suggested I don't wash, so I only do it twice a month. I did try New Wash and I noticed it made my hair feel thicker. I usually just use a conditioner and don't wash my hair very often anyway. New Wash feels like it conditions too, but it doesn't weigh down my hair like a lot of conditioners do. I'm trying to stay away from gels; I use leave-in sculpting cremes, and Hair Balm is working really well. Heat? Really bad; people want to straighten my hair all the time, but when it happens it's a disaster for 3 days afterward; it takes such a long time to recover. But a diffuser works so well to give it volume.
I came to New York right after high school and studied visual presentation and exhibition design, and I'm really interested in installation, and moving toward a curatorial role. I'm starting to work on recording some music for a band with some friends now, which encourages me to keep doing my own solo stuff; I want to collaborate with people more, and I'm looking for all these disciplines to come together as one art form. Sure, my natural comfort zone sounds okay, but how can I get to where I want it to be?"
Michelle has been with Hairstory as a coach to hairdressers for nearly a year now, but soon she will be making a return to her first love: Film. Before sending her off to her new city of Los Angeles and a new career, Julia gave her one more color change, and Wes gave her one more cut. ⠀
Model-actor Valéry was born in Montréal, Québec.  While pursuing an acting and modeling career here in New York City, she produces her own film, television and web content through her co-owned production company, Sow the Seeds Productions, Ltd. Valéry prefers work that supports important causes, makes a difference, and inspires her and the people around her.⠀
Ella, graphic designer at Hairstory, is always up for changing her hair, and loves the opportunity to look at her wardrobe with fresh eyes and a brand new color to top it off. When colorist Julia was looking for models to try mint on, she was more than willing to volunteer.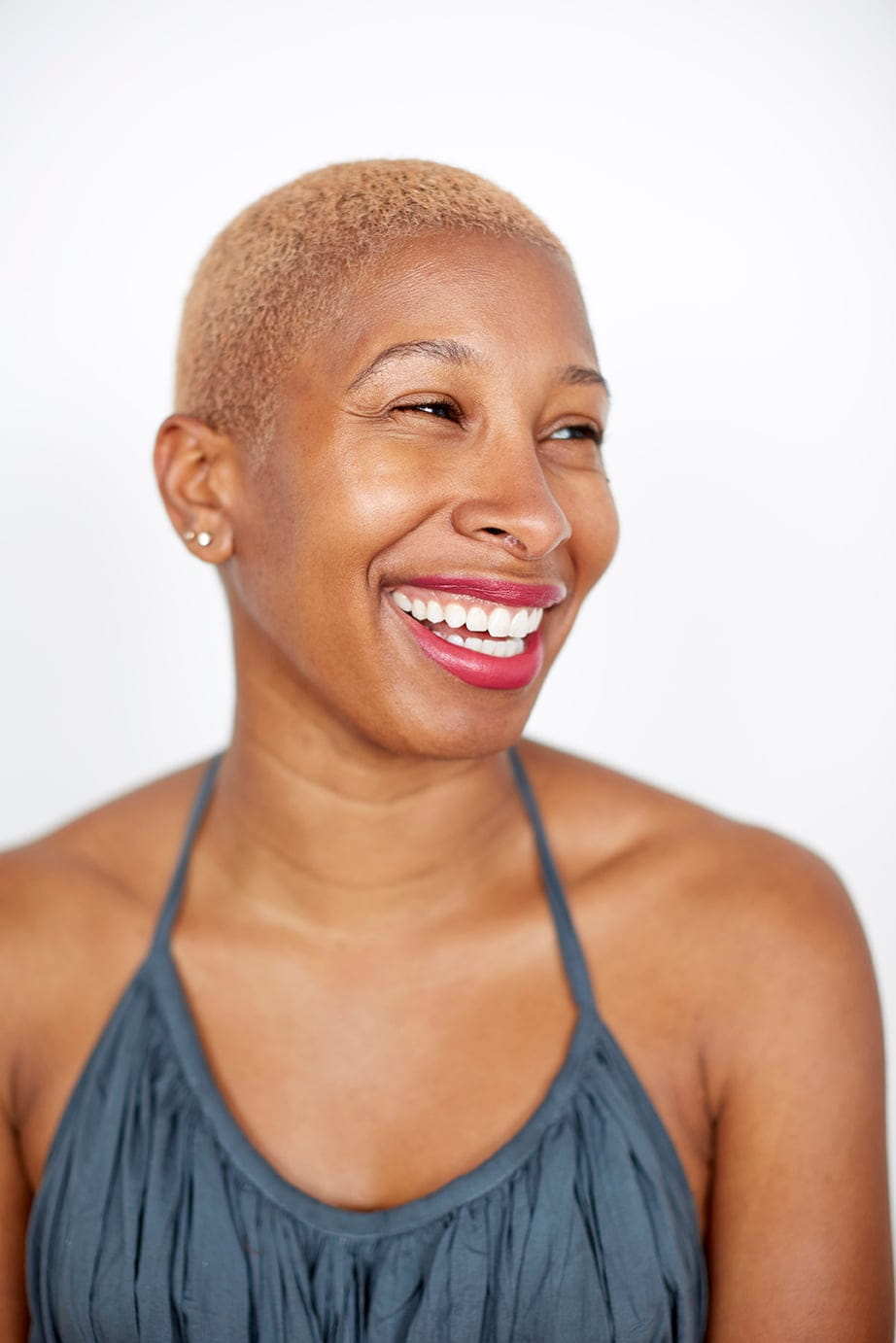 Janell, a Senior Editor at Gilt who moonlights as a freelance beauty writer, recently decided to take the plunge and buzz her hair after feeling frustrated with maintaining her bob-length tresses with expensive relaxing treatments. After embracing her short hair, it was time to take her look one step further, so she looked up our colorist Julia Elena in search of the perfect bleach job. Her reasoning? "Short hair is so easy, but can get a little boring. I was considering blonde for awhile, but since we were entering rosé season (aka summer) I figured why not try something different? I've never gotten more compliments (or attention) in my life." ⠀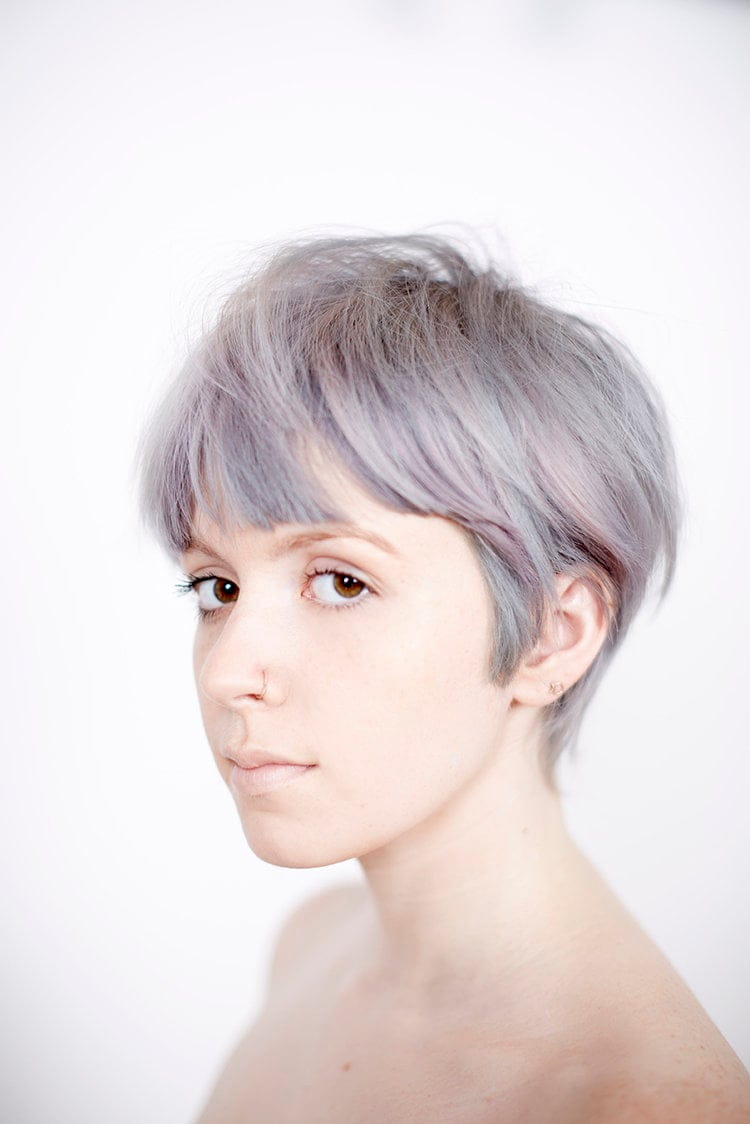 Amelia didn't tell colorist Julia what she wanted, only that she wanted to hear what Julia thought. But at the end she saw herself and said, "I didn't even have to tell you because you already knew!" Julia was inspired by a photo of a highly textured, almost metallic fabric, and, "how imperfect it is; green, gray, black, but still blonde." Julia is a thinker, but found that another approach was required: "I had to work more visually and not think about it too much; I just had to do it. If you're trying too hard, it can look like it." Julia bleached out previous color, "But I didn't want to ruin the ends of her hair, which were pretty fragile, so I left some of the pink on the ends to play with." After failed attempts to convince Amelia to cut her hair shorter, Wes demonstrated how it could look short by styling it.