Hair Volume: 10 tips for fine-haired folks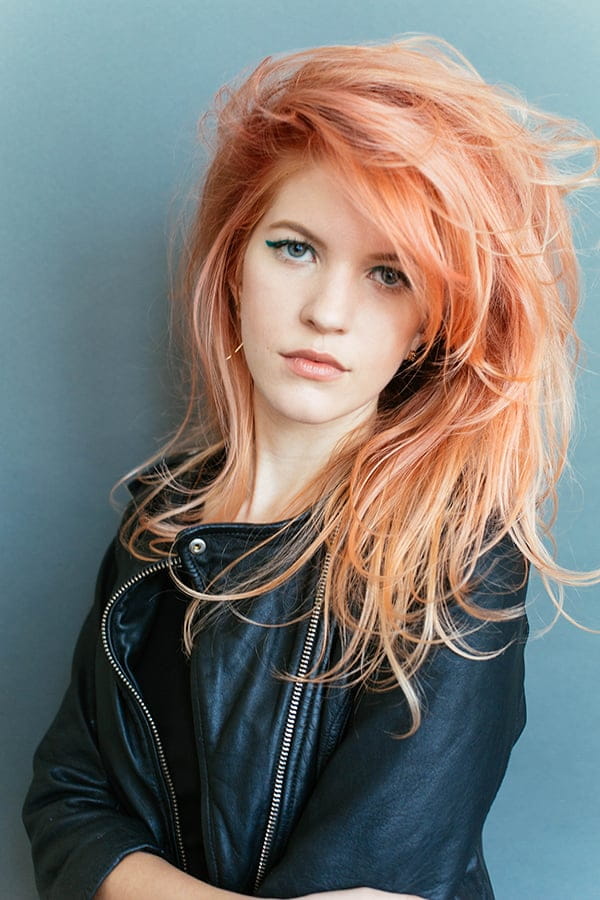 Damn that gravity! It keeps making things droop when you really want them to rise – as fine hair can. If adding hair volume to your story is a glamour goal, you've come to the right place for tips, tricks, and hair styling products that won't let you down.
LOSE WEIGHT
The root of most solutions is, well, at the roots. Let's start in the shower. Rule number 1: Keep it clean (hair, that is). Oils, whether from your scalp or from products are only going to weigh your hair down. This includes moisturizing treatments or masques, which you should apply to your dryest lengths away from your scalp. New Wash is a detergent-free cleanser that offers the perfect combination of cleansing and conditioning so you'll never have to mess with those heavy cremes.
WET TO DRY
Once you're out of the shower, pay careful attention to how you dry your hair. A blow-dryer can be the fine-haired person's best friend (or enemy if you don't use it safely). 
First, use a protective lotion: Dressed Up is a perfect choice with everything you'd typically use a volumizing mousse for, without the stickiness and heaviness. Work it through your hands thoroughly until smooth, then into the hair from mid-shaft to the ends, then work what remains toward the roots; massage it in and comb it through. 
Try this: simply bend over and lower your head so that hair hangs down in front of your face, and direct the air flow from roots to tips. Then, after hair is 60 percent dry, stand upright and continue to blow-dry while lifting the roots. Gather hair above your ears and pull it toward the ceiling. Heat the roots for about 10 seconds, then hold hair in place until it's cool (or use the cool air setting). Push strands to one side of your head, and blow the roots again; switch sides and repeat.
SLEEP ON IT
For a volume boost while you snooze, wash your hair at night, then use a scrunchie, tie, or band and pull damp hair into a topknot or a cluster of buns twisted upward and away from your face. Unwrap in the a.m. and you're good to go.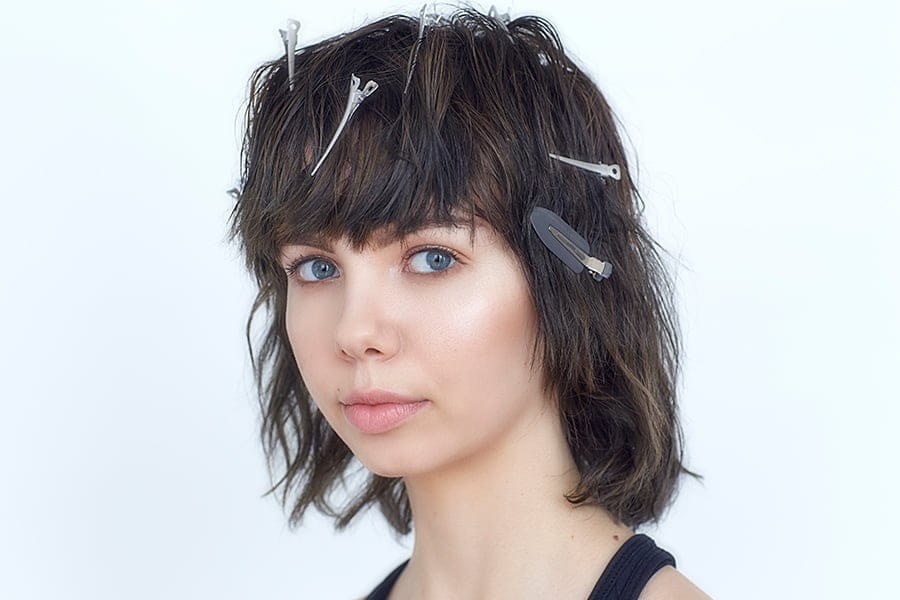 THE PIN TRICK
For a touch of natural-looking volume, place pins in wet hair at intervals along your part or anywhere to create some shape and lift, and allow hair to dry before removing them. To prevent dents, use non-crease pins with added material to spread the pressure, or add a thin layer of tissue or cotton.
PLAY THE PART
Hair grows with a "grain" or a whorl (clockwise or counter-) starting at the crown and spiralling around your head (and down the rest of your body too). When you style with the grain, hair tends to lay flatter; go against the grain, however, and hair may lift away from the scalp. Try parting hair on the side you don't usually wear one and see what happens.
GET A LIFT
Another product option for building shape at the root when blow-drying is called, appropriately, Lift. Start with damp hair, and keeping the bottle about 16 inches away, focus primarily at the roots but allow it to distribute to the mids. Pre-dry with a couple of passes of the brush. Build shape first with your fingers, and then create whatever shape you want with a brush.
Less hair? less product. Be more generous with bleached, double-processed (and more absorbent) hair. If you're on the finer side, a light mist will do.
TAKLE A POWDER
Powder is a great option going big or putting hair up – and can create longer-lasting volume than hairspray. In the past, you'd have to backcomb, but Powder creates the same effect without all that teasing – and creates some "grip" to help pins and clips stay put.
Lift sections of hair up to create some space, then puff at the roots, or put Powder on your fingertips and work it in that way. Softly massage it through with your hands and shake lightly for even distribution. You can also work with the head upside-down and shake hair to reach the mid-lengths.
ROLL WITH IT
Pop in some rollers on the "mohawk" section of your head to get lift at the root (work some Dressed Up through damp hair first) then put your diffuser attachment on your dryer and heat them and then blast with cold air to set.
LIGHTEN YOUR LOAD…
Long hair may just be adding to the gravity of the situation – literally – by weighing you down. A haircut that releases weight will free the roots to stand taller.
...LIGHTEN YOUR COLOR
Bleach will add texture and volume to fine hair. We don't normally advocate damage of ant kind, but in this case, bleach will roughen up the cuticle a bit and swell your strands without having to do much else. 
• • •
Just keep this in mind when you feel volume-challenged: Hair can be a grass-is-greener situation and people with abundantly thick, coarse hair are often trying as hard to contain theirs as you are trying to expand yours. Just remember that bigger isn't necessarily better – and sleek can be downright chic.